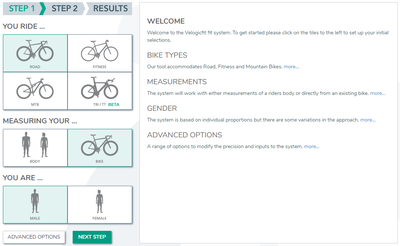 Selecting "Bike" in step 1
On Step 2, you will be asked to enter bike measurements: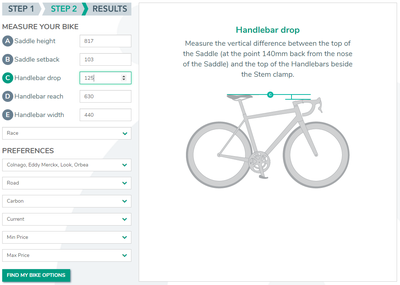 Entering bike measurements
(If you wish to get more information about the bike measurements we use, please read
this guide
.)
If you have selected XY measurements in the "Advanced Options", the bike measurement screen will look like this: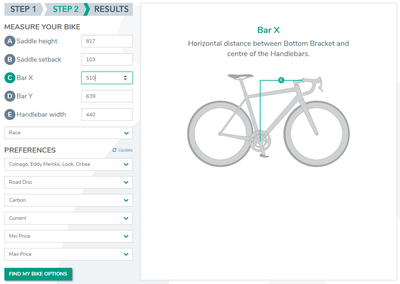 After entering the bike measurements, select the preferences to tailor the results that will be shown (more details in the
body measurements guide
)
Clicking on one of the bike names will bring up the detailed results: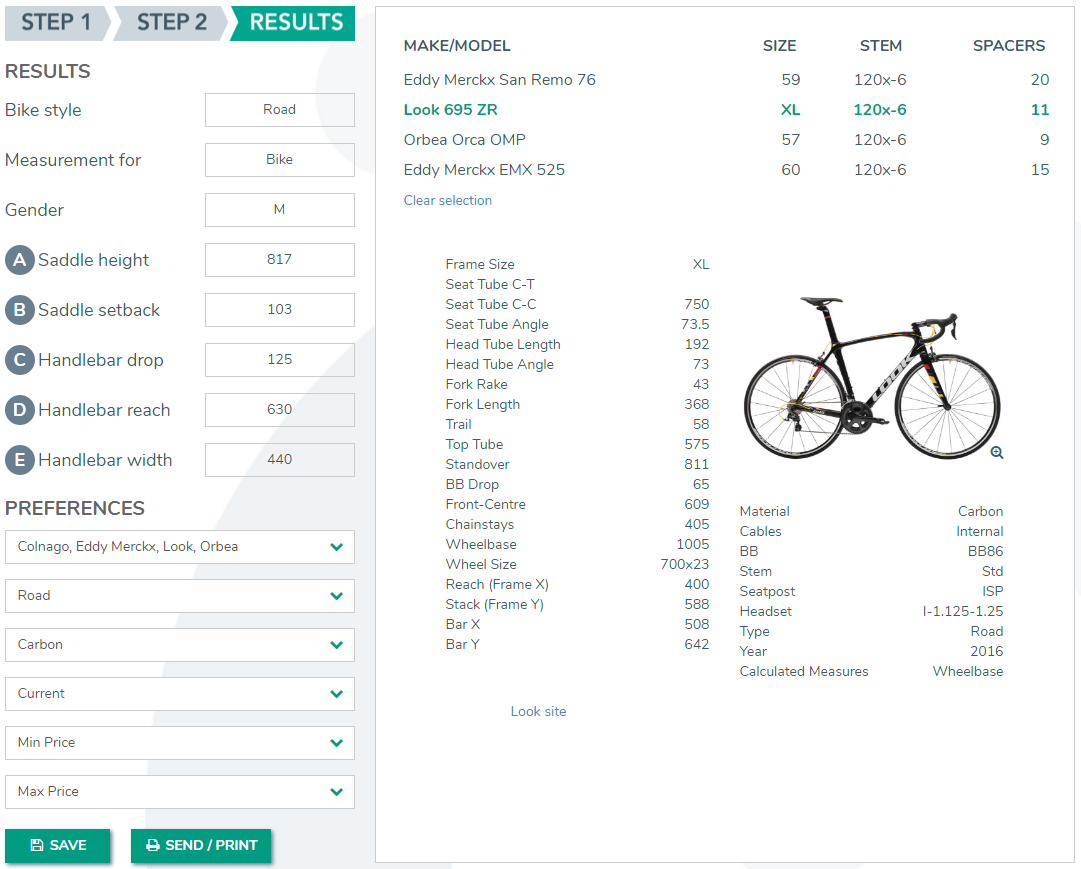 Bike finder results
You can click on the bike image to view it in a larger size.

If you wish to alter the results shown, simply change the selection in the dropdowns then click the 'Update' button.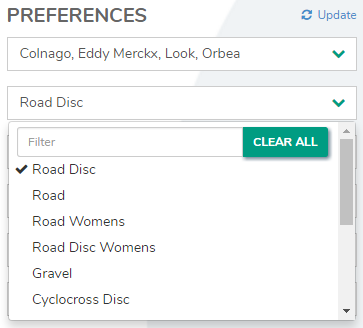 Refining search with additional preferences