This page will answer all your questions about how to get started with
Velogic Studio
. If you have any other questions after reading this, please
get in touch
.
How do I purchase the software?

Velogic Studio is available either monthly or yearly:

Monthly subscription is USD200 per month

Yearly subscription is USD3000 for the first year, and USD1000 per year after that.

You may pause your subscription for one block of up to 3 months in any year.

What hardware do I need, and where can I purchase it?

1. Windows PC

2. Kinect for Xbox One camera

The Kinect for Xbox One camera, looks like this: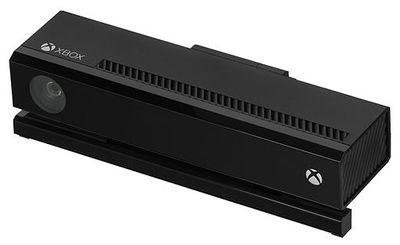 Although it wasn't a commercial success as a gaming peripheral, it remains an amazingly capable camera. It is no longer manufactured but it's still easy to find secondhand (there were millions of them sold) and we carry stock of the camera ourselves.

They are available on
Amazon
and in many local second hand markets.
If you can't find one locally, we do carry stock - contact us to find out pricing.
3. Kinect USB adaptor

This device allows the Kinect camera to work with your Windows computer via USB3.

These are available via
Amazon
, and again we carry stock of this if you need.
4. Velogic Studio Startup Case
This contains everything else you need to get started with Velogic Studio, in a handy carry case:
Velogic Studio Startup Case
3 rolls of vf tape, each with 100 joint marker dots. You will use 7 or more dots for each fit.

A pair of scissors to cut the tape
A "wand" which is used for calibration and measuring bike configurations before, during and after the fit

A saddle jig which is placed over the saddle to provide a measurement point for the wand

Window stickers to advertise that your store or studio uses Velogic Studio
How can I try the system before I buy?

You can try just the software, without any specialist hardware, by registering for a trial from the bottom of the
Velogic Studio product page
. Once you have registered and downloaded the software, it will offer to download a sample file which use can use to understand the basic flow and reporting of the software.
If you would like to trial with hardware, we can upgrade your trial to a "fully-featured trial" which will work with an actual Kinect camera. You simply need to obtain the hardware listed above, and then contact us to upgrade your trial (and we can extend it on request).

What about consumables / ongoing hardware requirements?

The only consumables you'll need will be new rolls of vf tape. Each roll holds 100 dots, and at 7 dots per fit, each roll should last you for around 14 fits.

When you need to buy more, you can buy them from:

or contact your local regional hub as above.

Optional hardware

Depending on your studio layout, you might also consider the following:

5m active USB extension cord (to place Kinect further away from computer)

10m active USB extension cord (to place Kinect further away from computer)

Switchable powered USB hub (to use 2 Kinect cameras bilaterally - the software can only work with one Kinect camera at a time due to Windows driver limitations, but at least with this physical switch you can evaluate both sides without rotating the rider. Future cameras will allow simultaneous bilateral capture, and that's a very high development priority.)