Introduction
We're proud to announce that our next-generation bike fit application, Velogic Studio, is available now. Existing customers of 3D Motion can automatically transition to Velogic Studio at no extra cost.

This article outlines the differences between Velogic Studio and 3D Motion.
Look & feel refresh

We've updated to a modern softer look, which retains the professional feel while being easier on the eyes. Dark mode is still available, although with light mode being less bright, we recommend dark-mode users give light mode another try.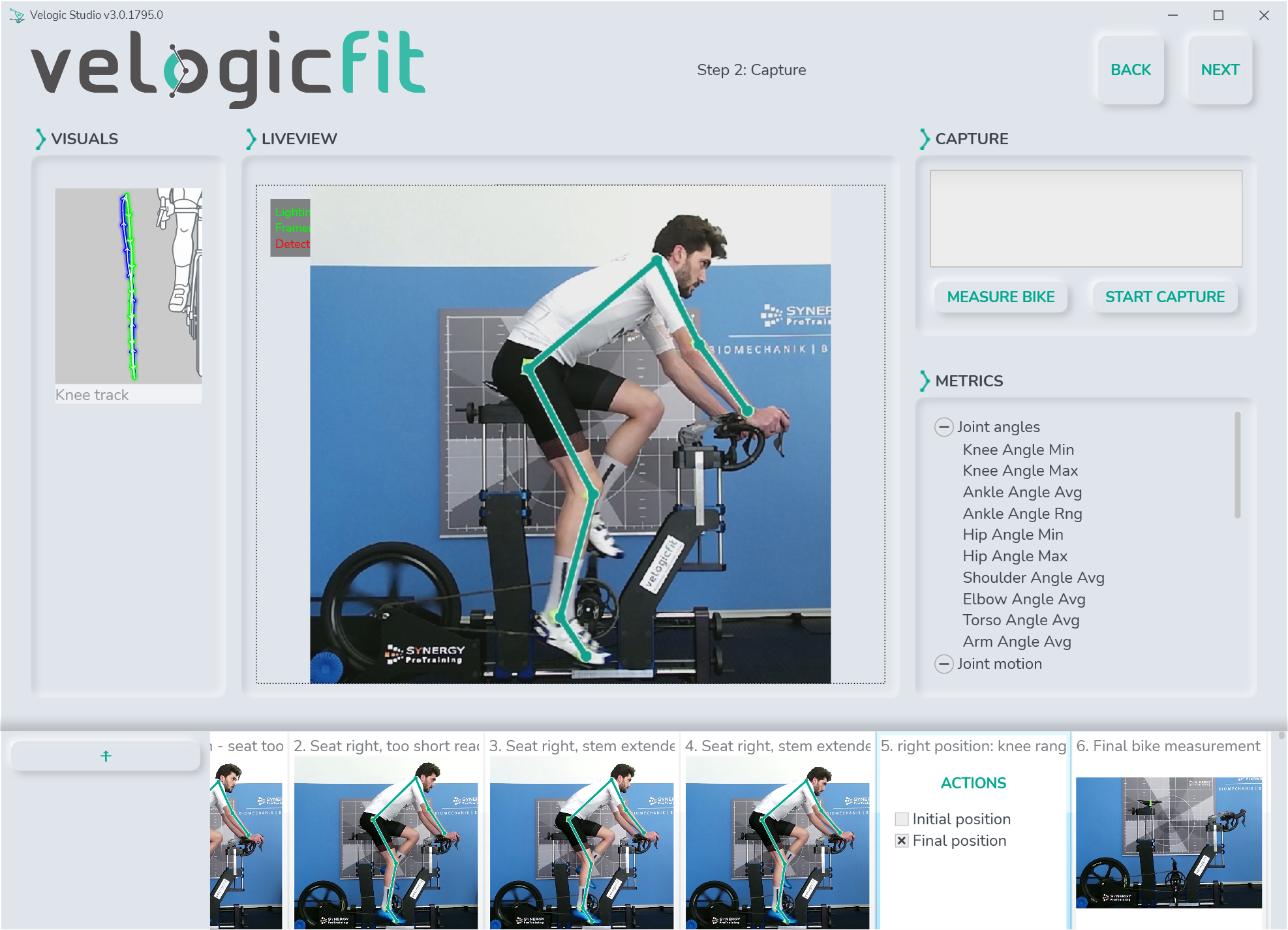 Velogic Studio look & feel refresh
Reopen previous fit sessions

This was the #1 requested feature for 3D Motion, and it's here!

Velogic Studio automatically saves all data associated with a fit session as you use the application, including:

Customer details

Numeric data (body angles, ANT+ power/heart rate/muscle oxygenation) for each capture

Image, video and text data for each capture

Bike measurements, either entered manually or using the wand.

Comments

If the application crashes during use (which should now be very rare), it will automatically reload the previous fit session, so you can continue where you left off.
To open a previous fit session, just click "Reopen Session" button and browse for the fit.session file.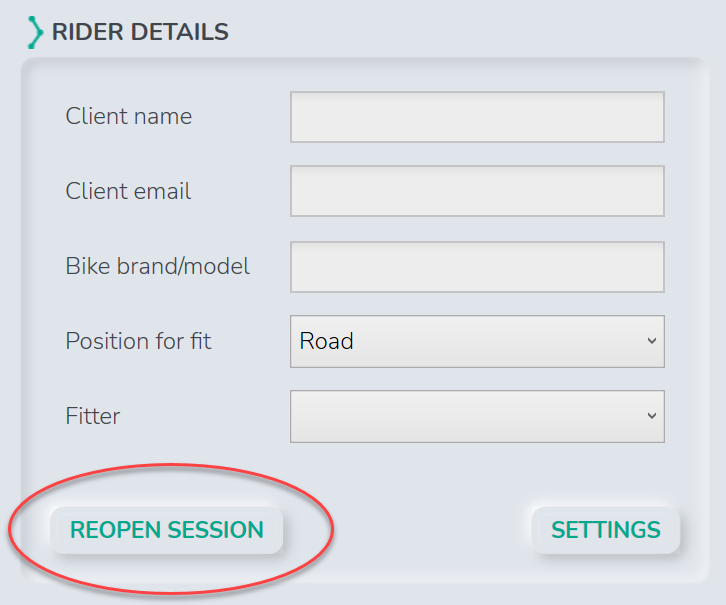 New report

Many hours of discussion, design and implementation have gone into the new report. It's customisable with your own logo and brand color, and you can choose during the fit session which pages should be included on the report.

Wider ANT+ support

Velogic Studio can show & capture power, heart rate, and muscle oxygen readings if you have the appropriate ANT+ sensor in your studio, and and ANT+ usb dongle in your computer.

You can also now select which sensor to connect to, if you've got multiple within range.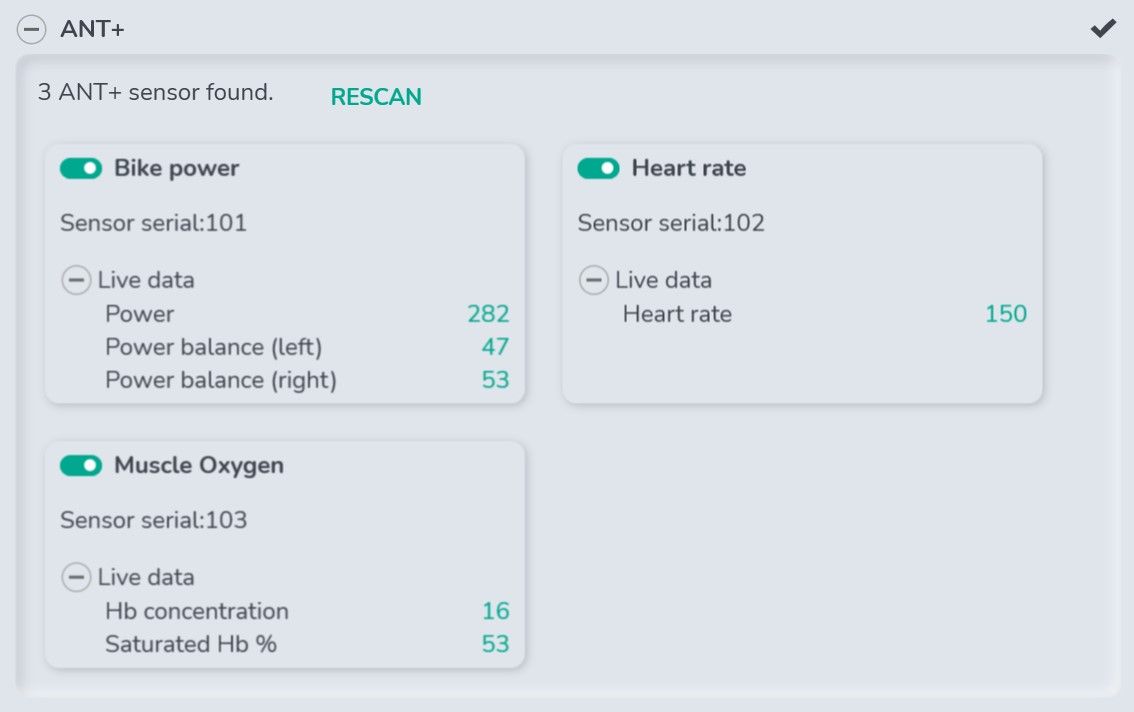 Record from multiple webcams

In 3D Motion, only one video recording was made per capture; so you had to choose whether to record from the Kinect or a webcam.

In Velogic Studio, there's a new configuration UI so you can choose which webcams to view & record from, rename them, and rotate them (very useful for a frontal camera in portrait orientation).

Compare images & videos

Pull up the saved video from any capture, scrub to find interesting frames, compare with initial & final captures, and overlay with a grid to more easily compare changes in body position during the fit.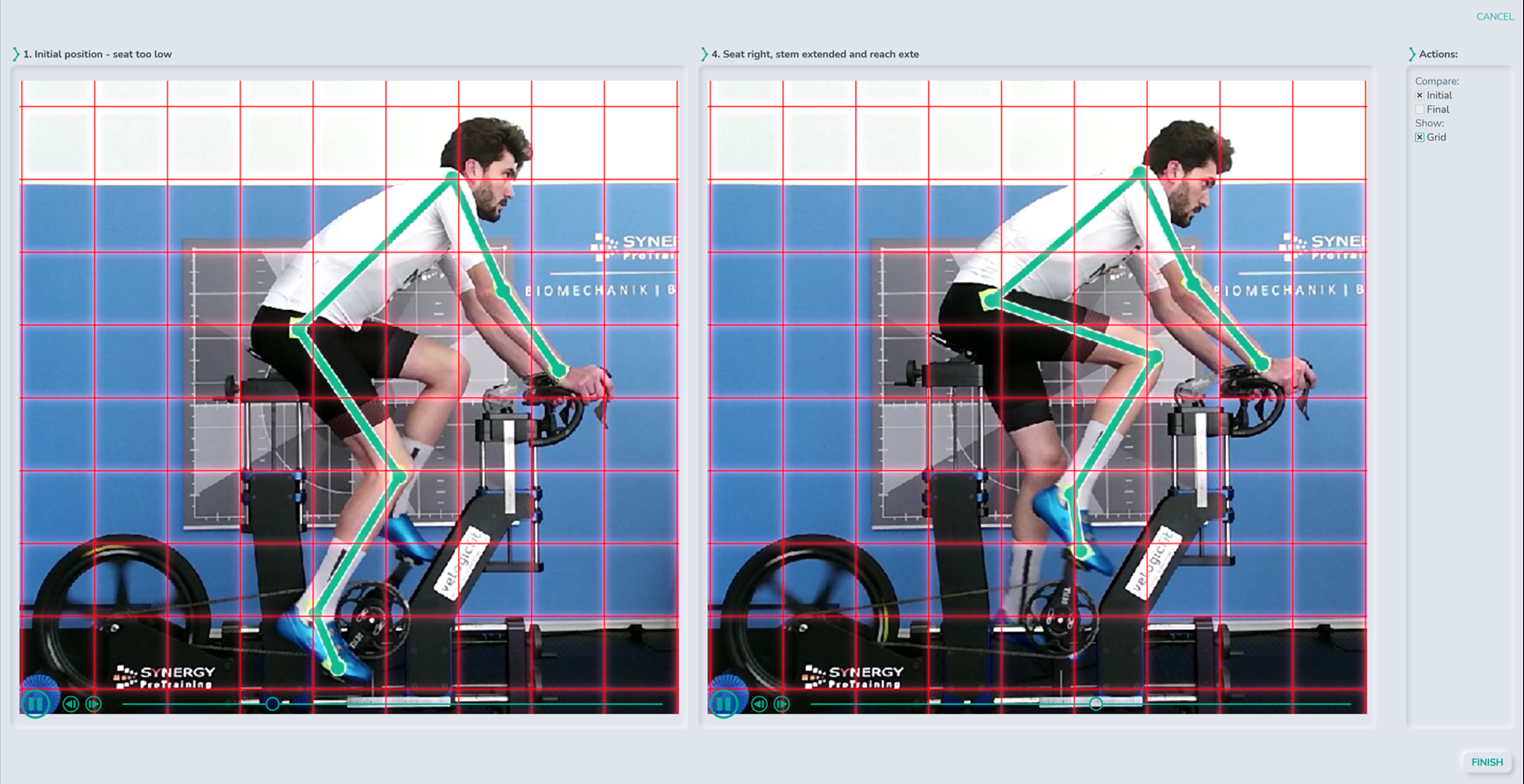 Fit log

The new fit log helps you really dig into the data. With all fit data presented in a grid format, you can make sure changes made during the fit are taking you in the right direction, and your final position is optimal.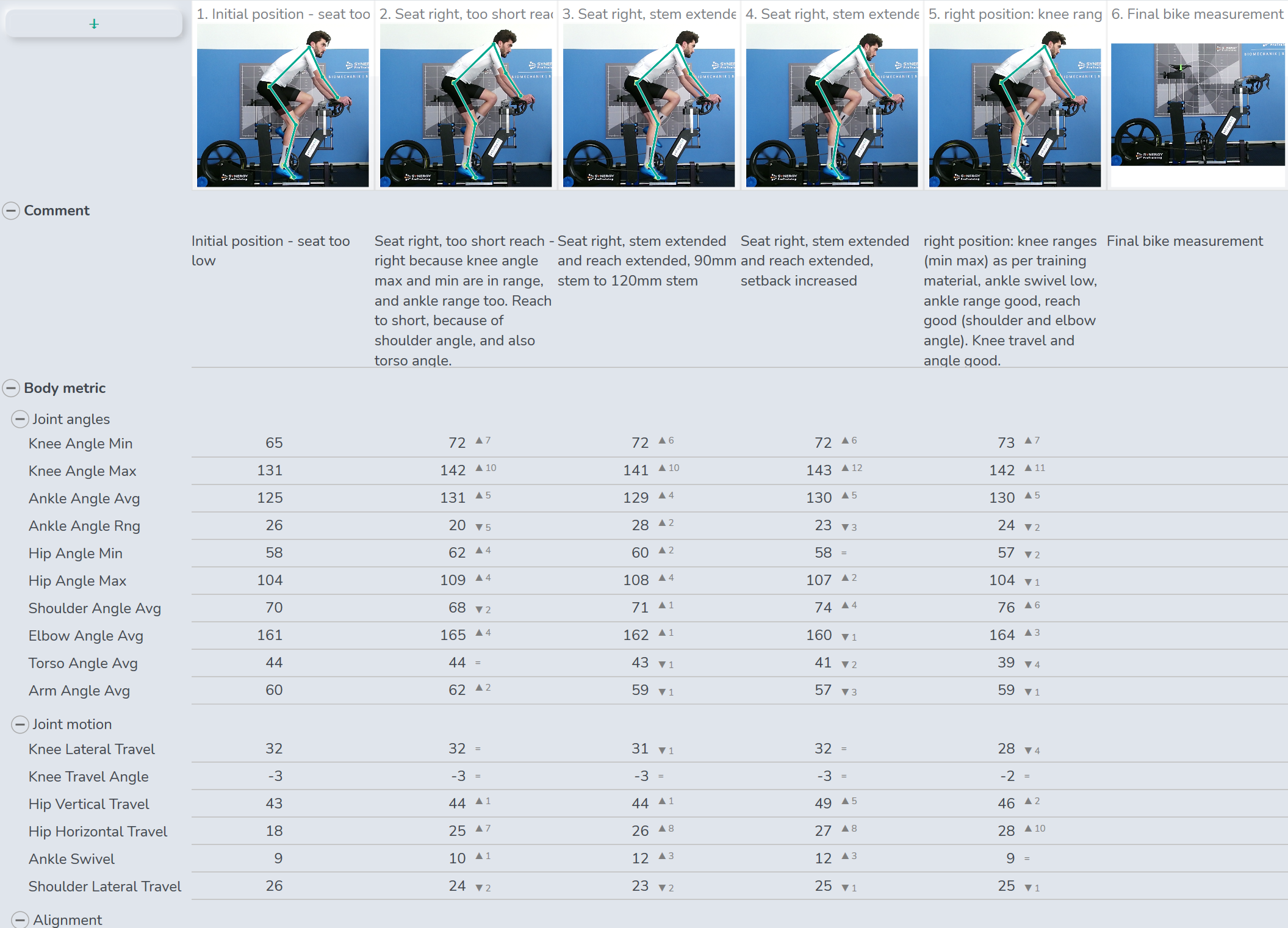 Velogic Studio Fit Log
A platform to build on

This isn't a visible change right now, but under the hood, Velogic Studio has been completely re-architected to prepare for new sensors & new features. Whereas 3D Motion was based on the Kinect camera, Velogic Studio has a plug-in for a Kinect camera - and that subtle difference means that we can implement support for a suitable replacement camera as soon as one is available. We've also got plans to integrate with saddle pressure mats, IMUs and the high-speed camera on your mobile phone. Exciting times.

Many more tweaks, fixes, stability enhancements and optimisations

Velogic Studio has evolved from the 3D Motion code base, and it has been quite an evolution. It's much more stable, faster, more usable and has a better installation and update experience.

Moving from 3D Motion to Velogic Studio

If you're an existing 3D Motion user, you can use Velogic Studio right now. You simply need to install Velogic Studio from this link:
https://vlgc.io/install
and then sign in with your usual username and password.
During the transitional period, you can use both 3D Motion and Velogic Studio - but you should very quickly find yourself using Velogic Studio exclusively. Eventually, we will officially cease support for 3D Motion, but we aim to do that only when everybody has happily transitioned to Velogic Studio.

Summary
We hope you're as excited as we are about the release of Velogic Studio. We've got a lot more planned for this product and we're glad to have you on the journey with us. If you have any questions, concerns, or feedback, please don't hesitate to get in touch.